Why do people blush? It can mainly be due to embarrassment or as a result of drinking alcohol. It might be because she is angry or whenever she sees her crush.  Well, it is also cute to see those rosy cheeks somehow but then, you don't need to experience those just to make you appear more attractive. You may opt buying for the perfect blushers that matches your skin type and tone.
How to choose the perfect blusher for your face? Should you opt for gel, cream, tint, powder or shimmer? There are various kinds of blushers and you can choose among the following options:
 Cream Blusher
This kind of blush is most adequate if applied using your fingertips.  This is specially fitted to women with dry skin because of its abundant hydrating component.
Powder Blusher
This natural powder blush is ideal for just about all skin tones and types, but this can be best used by women with oily skin and anyone searching for a long-lasting colored blush.   Among the kinds of blushers, this is considered the densest.
 Shimmering Blusher
This kind of blusher is great for providing a sparkling effect to your face. This is perfect to use during night time.  The advantage of shimmer is that you can easily pat it on your forehead as well as in the bow of your lips or perhaps at the edge or corner of your eyes.   But make sure to avoid applying it on your wrinkly spots as the shimmering blusher will certainly highlight them.
 Gel Blusher
A gel blusher will give a glow that will work most effectively upon oily as well as normal skin types.  This kind of blusher is definitely difficult to distribute evenly to those having dry skin because of the blusher's fast-drying feature.
 Tint Blusher
Similar to gel blushers, the tint blushers tend to be fast drying and may appear streaky over your foundation base. In case you are planning to use it, blend the tint well and quickly. Good thing to know that once it is set, it will not budge unless you rinse your face.
Blushers emphasize the contour of your face and highlight your beauty. Blushers come in various colors that can be applied mainly on your cheekbones. Thus, you can choose among the available shades to match your skin type.
Tips in Applying Your Blushers
1st A bit of shimmer at the uppermost point of your cheekbone near your eyes will give you an immediate rosy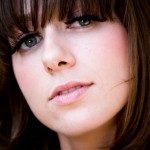 tint.
2nd Liquid blushers as well as gels are ideal for you to obtain rosy cheeks by applying dots in the apple of your cheeks. Moreover, apply two smaller dots on your cheekbones by rubbing them in circular motion. Then, blend them nicely all the way  through your cheek and hairline.
4th Dusky pink blush  freshens up your facial area especially in the spot beneath your ears. Nevertheless,  apply also a blush in your chin  area.
5th  Highlight your cheekbones by using slightly deeper shade to get more natural appearance.
6th Clean your brushes thoroughly so that you can prevent germs from accumulating. You may opt to clean these
with non-soapy solution along with baby wipes
7th Dab just a little bronzer powder on your chin, forehead and nose prior to blush application. This will likely provide you with a sun-kissed sheen. You may use a big brush to be certain it won't come through similar to a stripe.
8th If you feel that you've applied too much powder blush, cover that portion with some translucent powder.  While in case you have used a cream blush, soak it off using a tissue.
9th  Keep in mind that  liquid  and gel blush may possibly stain your face, so reduce it by washing your cheeks, then use a skin moisturizer and reapply your cosmetics. However, this time just use minimal amount of makeup.
10th If you have a darker skin tone, the darker your blusher should be. A caramel-color bronzer is ideal to use with a yellow-based or burgundy blush.  While, Pink or coral hues work best for those who have fair complexion.
11th Lighter tones are best used during daytime while you can achieve a more dramatic look using a heavier application during night time.
12th It is great to match the tones of your lipstick to the shade of your blush.  Pinkish or reddish blush for red-colored lips is good to have.
Applying Your Blushers:
A blusher is usually the final aesthetic product you would use on your face while getting your make-up done.  On your brush, dab your makeup blusher and remove the excess. While facing a mirror,  be sure to smile while paying attention to the apple of your cheeks. Dab the blush using your brush or you may opt using your middle finger. Then, blend well with your ring and middle fingers.
 Do you Blush Naturally?
Yes, you may blush naturally when you become embarrassed or when you become angry.  But it is good to see that you blush because you are wearing that perfect blusher in the abovementioned list.
Comments